People In The Business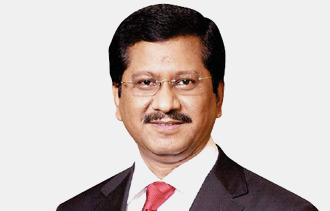 Wheel : Please tell us about Bank Asia Ltd.?
Ans : Bank Asia started its journey on November 27, 1999 with an aim to be fully customer focused through rendering technology driven innovative products and services. The Bank obtained Certificate of Incorporation and Certificate of Commencement of Business on September 28, 1999 and banking license on October 06, 1999. Subsequently the Bank was listed with Dhaka Stock Exchange (DSE) and Chittagong Stock Exchange (CSE) on January 06, 2004. In 2001 Bank Asia set a milestone by acquiring the Bangladesh operations of the Bank of Nova Scotia of Canada, first in the banking history of Bangladesh. It repeated the achievement by acquiring the Bangladesh operations of Muslim Commercial Bank Ltd. (MCB) of Pakistan. Since inception Bank Asia is working efficiently and achieving a strong prominent position in banking sector. By this time Bank Asia has consolidated its strength manifold through extending its business rapidly while ensuring sustainable growth. Bank Asia started its most cherished Islamic banking operation in 2008 for providing strict Shariah based products. It established its 1st subsidiary company named "Bank Asia Securities Limited" on March 16, 2011 and another subsidiary company "BA Exchange Company (UK) Limited" in United Kingdom in the same year. Now the Bank is rendering services through its 74 Branches, 5 Islamic Windows, 6 SME Service Centers, 1 Off-shore Banking Unit, and 2 Subsidiary companies. Credit Rating Agency of Bangladesh Limited (CRAB) rated Bank Asia Limited "AA2" for the Long Term and 'ST-1' for the Short Term based on the financials of 2011. The Bank has been maintaining this quality rating for last three consecutive years. Bank Asia was awarded several times by the Institute of Chartered Accountants of Banladesh (ICAB), Institute of Cost and Management Accountants of Bangladesh (ICMAB) and South Asian Federation of Accountants (SAFA) for disclosure of corporate governance and best published accounts and reports. Our Annual Report 2011 was awarded (Certificate of Merit) by ICAB for Best Presented Annual Report and received Best Corporate Award 2012 (Certificate of Merit) from ICMAB. Bank Asia is working actively and constantly for the expansion of green banking activities and has been recognized as one of the top 10 commercial banks by Bangladesh Bank in 2012 for its contribution to green banking.

How is Bank Asia Ltd. doing presently?
Ans : Bank Asia has made a solid position in the Banking industry in its 13 years of journey. The Bank is being operated to ensure Safe, Secure and Stable Banking. The main objective of this philosophy is sustainable and balanced growth in every aspect of business. Bangladesh economy is adversely impacted by political instability, poor growth in international trade attributed by recession in USA and Euro Zone, persistent bearish condition in capital market, lack of industrial infrastructure (gas and electricity connection restricted) which directly hampers the credit growth as a whole. Under these backdrops, Bank Asia has been striving for maintaining sustainable business without compromising the quality of Assets by restructuring the existing portfolio, becoming more vigilant in booking new clients having scalable business potential, streamlining management supervision and monitoring and creating new business focus team. The Bank currently puts extended effort to reduce cost of deposit to be more market competitive.

What makes Bank Asia different from other Banks?
Ans : Bank Asia already has a very strong footing in the banking industry in terms of its market presence, state of the art online banking services under real time centralized Core Banking System (CBS), transparency, sustainable growth of business, its smart capable and agile human resources. Under SALAMAH Brand, Bank Asia provides Islamic Banking Services from all of its branches using real-time online system through its Islamic Windows. As a financial inclusion initiative, the Bank is working with the Government Project "Ektee Bari Ektee Khamar" project in two ways – providing project management solution and offering Banking services to the Project up to individual beneficiary of villages nominated by the EBEK project office. Bank Asia plays pioneering role in this field and developed software for this project which is being used by all other project partner Banks. Bank Asia is the first bank in Bangladesh obtained approval to bring hard-earned money of Service Export in a non-physical form which includes data entry, data process, off-shore IT service, software development, software customization, business process outsourcing etc. through one of the world's largest OPGSP (Online Payment Gateway Service Providers) named Payza.com.

What is your goal for coming financial year?
Ans : I believe that Bank Asia will be separately identified for its sustainable growth tiding over its business through economic impacts, social impacts and environmental impacts. Banking business will gradually shift from Niche and safe corporate banking to SME, consumers will less rely on physical presence of bank's branches but more adhere to offsite technology based banking services. Bank Asia will cater all the needs of tech savvy modern Bangladeshis and beyond.

Comparing with other Banks what is your strategy to win people?
Ans : All banks more or less have been providing common products and services to the clients. But still clients migrate from one Bank to other bank for one of the major reasons is customer service. The concept of customer service is not only limited to quick response to the client but it covers a complete package of latest technology driven services with products fulfilling one's requirement.

What do you think about the Banking sector of Bangladesh? How will you deal with it?
Ans : Banking sector of Bangladesh has become very competitive and Bangladesh Bank has been regulating this sector under the purview of restrained monetary policy. Moreover, inclusion of new Banks may augment the competition and possibly aggressive banking and profit monger attitude. In this scenario, we are very much cautious about balanced growth and no compromise with assets quality.

What is your key to success?
Ans : Success does not depend on only one or two factors especially for Banking industry. It is a well combination and coordination of several factors. Well business plan, hard working, sincerity to the responsibilities and motivated skilled and knowledgeable workforce are the keys to success.